FloCon 2022
Jan 11-13, 2022 | Online
Past Conferences 
We hope you enjoyed FloCon 2021!
Here's your chance to get caught up on presentations from Flocon 2020.  Their topics included everything from sophisticated machine learning and statistical analyses to practical advice for cybersecurity analysts and decision makers. 
FloCon: Fifteen Years of Data, Defense, Discussion, and Diversity
By Tim Shimeall, November 2019
FloCon, the international conference on "Using Data to Defend," celebrates its fifteenth year with FloCon 2020 in Savannah, GA on January 6-9, 2020. FloCon 2020 offers a series of engaging talks and panels plus networking opportunities. This note provides a retrospective on the rich history of this conference. 
FloCon started as a small gathering of government workers, contractors, and academics. The first FloCon, held in the fall of 2004, was by invitation only. By the second year, the conference opened to all who wanted to attend: over 80 government staff, academics, business people, and engineers. From that beginning, the conference developed into a blended mix of practitioners, investigators, implementers, and users. Typical recent attendance is slightly over 200.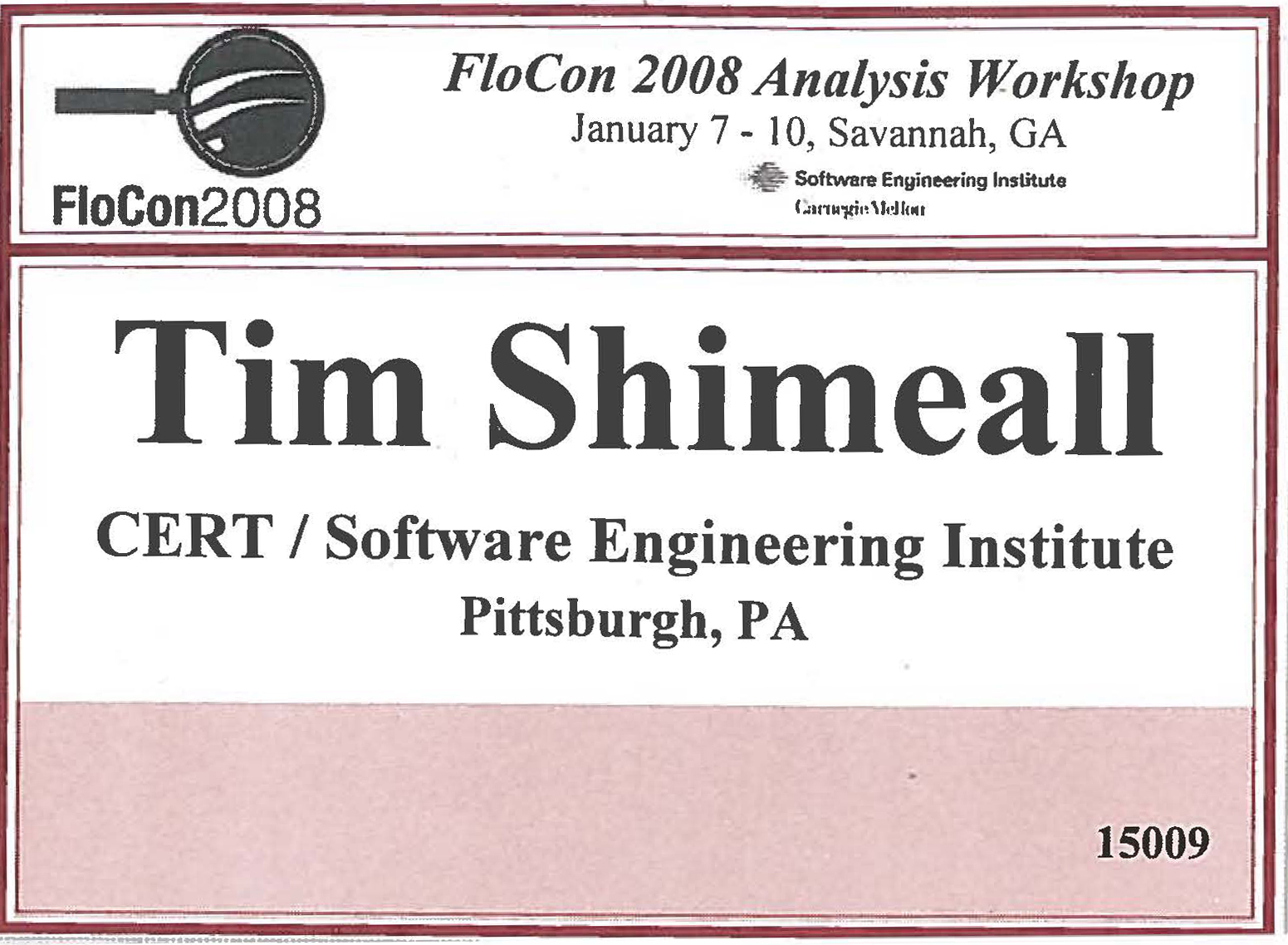 Although FloCon was initially a conference that focused on formal, written papers with auxiliary presentations, by its fourth year (winter of 2008) the conference only required presentations as submissions. It saw a corresponding rise in the timeliness of the material presented, the breadth of speakers presenting, and the depth of content presented. FloCon's purpose evolved from its opening conversations to include community building, then understanding data with standardized formats, and finally employing diversified data in defense of networks.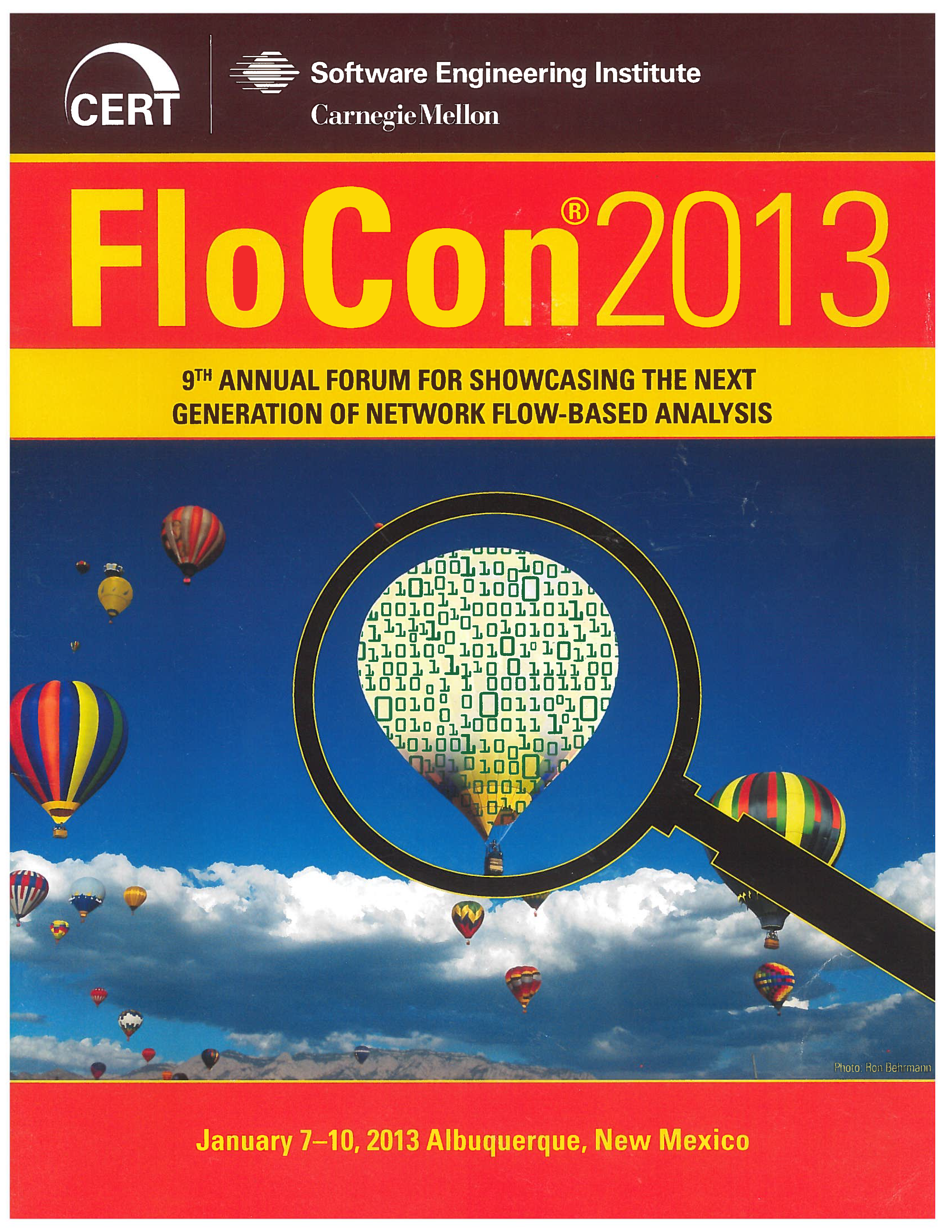 Presentation content moved from a tight focus on network flow data to the current, much broader focus on applying any and all collected data to defend networks. The early focus was on robustly collecting network flow data, storing it in a flexible format (IPFIX was a running topic of conversation in some of the early years), and discussing what could be found with the limited detail provided by network flow data. In more recent years, the focus shifted to using a variety of data in a merged fashion (although some presentations still discuss network flow data), supported by machine learning methods, innovative analytical hardware, and network storage devices. These analyses exploit this diverse data to track a wide range of security-critical aspects (including the size, structure, and traffic on networks) and network-based threats (including both automated and human-based threats).
FloCon 2004
Crystal City, Virginia
July 22, 2004
At the first FloCon in 2004, attendees gave talks on analysis, infrastructure, and data sharing. Topics covered included scanning very large networks, standardization efforts to support data exchange, security at line speed with netflows, and AirCERT.
Browse Presentations