Date: March 2, 2018
Time: 1:30-2:00PM ET
Where: Virtual SEI     https://www.ustream.tv/sei
About the Event
Meeting business needs and adapting to the speed of the market for new features requires an agility mindset and continuous-delivery techniques throughout application-development lifecycles. Many believe that Agile means Scrum and DevOps means continuous deployment. Agile and DevOps can make these terms sound very different. However, Agile is more about process and methodology whereas DevOps focuses on how to reduce time to market with automation mechanics. These approaches are generating more and more questions in DoD environments with respect to regulation and security on large-scale programs. Do they complement each other? Is there any relationship between them? Should one be done before the other?

To address these questions and more, the SEI is hosting Agile and DevOps: Your Questions. Our Answers.

Join us for this lively discussion in which we will answer attendee questions on all things Agile and DevOps.

If you have a question to submit prior to the event, please send it to info@sei.cmu.edu with the subject line "Agile and DevOps".

Attendees will learn
ways to assure quality, timeliness, trust, and affordability in current and future software-reliant systems
SEI approaches to Agile and DevOps
innovative approaches to overcome  challenges within your organization
relationship between Agile methodologies and DevOps
Who Should Attend?
Anyone using Agile or DevOps practices to acquire, build, and sustain secure and resilient systems.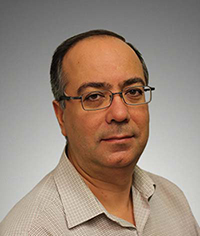 Hasan Yasar is the technical manager of the Secure Lifecycle Solutions group in the CERT Division of the Software Engineering Institute, CMU. Hasan leads an engineering group on software development processes and methodologies, specifically on DevOps and development; and cloud technologies, and big data problems while providing expertise and guidance to SEI's clients. Hasan has more than 25 years' experience as senior security engineer, software engineer, software architect and manager in all phases of secure software development and information modeling processes. He is specialized on secure software solutions design and development experience in the cybersecurity domain including data-driven investigation and collaborative incident management, network security assessment, automated, large-scale malware triage/analysis, medical records management, accounting, simulation systems and document management. He is also Adjunct Faculty member in CMU Heinz Collage and Institute of Software Research where he currently teaches "Software and Security" and "DevOps: Engineering for Deployment and Operations".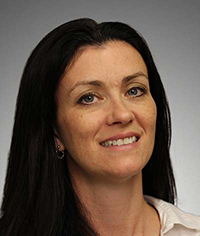 Eileen Wrubel is the Technical Lead for the SEI's Agile in Government Team, responsible for coordinating strategic planning and tactical execution of the SEI's initiatives to assist the federal government in effectively utilizing innovative software and systems acquisition and development approaches that leverage Agile and lean-based software engineering practices. Her work focuses on addressing adoption barriers to Agile acquisition and transitioning Agile software development methods as well as scaling approaches into those settings.  In 14 years with the SEI, she has worked with a variety of DoD and federal acquisition programs, providing advice and assistance on software related issues. Prior to joining the SEI, Eileen served in software project and program management positions with firms such as Sabre, Logistics.com (now Manhattan Associates), and Akamai Technologies. She has also worked in a USAF acquisition program office, and spent 6 years in the Air National Guard as a Communications and Information Officer.