Software and Cyber Solutions Symposium:
Agile and DevOps

This one-day symposium, the first in a series, was sponsored by the Carnegie Mellon University Software Engineering Institute (SEI) and held at the NRECA Building in Arlington, Va., on March 27, 2018. It explored the challenges and realities in acquiring/developing software solutions that meet requirements, are delivered on time and within budget, and are dependable, supportable, and resilient to cyber attack, with a specific focus on identifying effective practices in Agile and DevOps. In addition to expert speakers from the SEI, the event included keynote speakers from the U.S. Department of Defense who spoke about today's complex challenges and the available resources for meeting those challenges within government.
View and download symposium presentations.
Who Should Attend
Anyone using Agile or DevOps practices to acquire, build, and sustain secure and resilient systems!
Attendees will...
learn about ways to assure quality, timeliness, trust, and affordability in current and future software-reliant systems
hear from leading experts in the field of software engineering about methods, technical innovations, and practices
find innovative approaches to the challenges within their organizations
network and participate in informal "Ask an Expert" sessions
The one-day symposium is free to attendees. The SEI will also offer several half-day tutorials on related topics, free to government attendees, on the days before and after the symposium.
The eight half-day tutorials on March 26 and March 28 allow attendees to explore important topics in greater depth than is possible in the one-day symposium. The tutorials, led by SEI experts, and the plenary session on March 27 are eligible for Continuing Education Unit (CEU) credits at a rate of .4 per tutorial and .6 for the plenary session.

 
Attend this exciting event and learn how to tailor acquisition and development programs to avoid common software and cyber pitfalls and position your program for success.
This symposium is the first in a series of events covering different topics in software and cyber engineering. The next symposium is planned for September.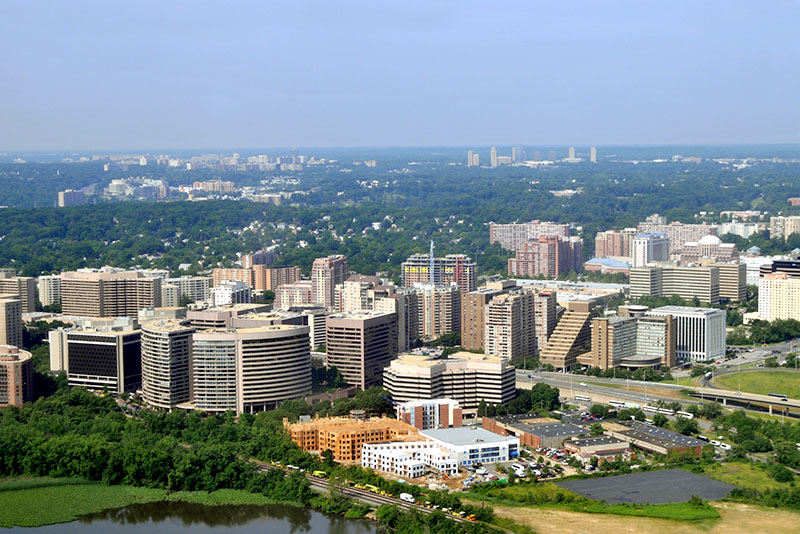 The Software and Cyber Solutions Symposium: Agile and DevOps will be held on the first floor of the NRECA Building, which also houses the SEI's Arlington offices.
NRECA Building
4301 Wilson Boulevard
Arlington, VA 22203
DIRECTIONS AND PARKING
Click here for a map and driving directions. The parking garage beneath the building is accessed from Taylor Street and is open Monday through Friday from 7:00 a.m. to 11:00 p.m. Rates are $5.00 for one hour, $10.00 for a full day. Acceptable forms of payment include Mastercard, Visa, American Express, Discover and cash.
PUBLIC TRANSPORTATION
The closest Metro stop to the NRECA Building is Ballston (Orange and Silver lines) at the corner of Fairfax Drive and N. Stuart Street, 2 blocks away from the symposium location.
LODGING
To find local hotel accommodations, click here. Several of the local hotels offer a special SEI rate, and some offer the prevailing government per-diem rate, based on availability.