The Silver Thread of Cyber in the Global Supply Chain
The Silver Thread of Cyber in the Global Supply Chain
October 2021
•

Podcast

Matt Butkovic, technical director of risk and resilience in the SEI's CERT Division, discusses with Suzanne Miller the importance of cyber in the global supply chain and his team's work with the World Economic Forum.

"It doesn't matter if you are a bank, a hospital, or a nonprofit—you're experiencing now, or will likely experience, the security issues we've described by virtue of participating in this cyber-enabled global economy, which is unavoidable. There is really no "off the grid" for very long. This is a roadmap to the things on the grid that you should be aware of when you're participating in the grid."
Publisher:
Software Engineering Institute
Abstract
The global supply chain touches every aspect of our lives, from fuel prices to the availability of computer chips and supermarket products.
In out latest podcast, Matt Butkovic, technical director of risk and resilience
at Carnegie Mellon University's Software Engineering Institute
, discusses with Suzanne Miller the supply chain's
silver thread of cyber, specifically
how cyber both underpins the cyber supply chain and the

broader supply chain

. Butkovic's team recently engaged with the World Economic Forum to create an online transformation map, a set of connected topics defining a specific domain of interest. In this episode, Butkovic also discusses work on this map, the importance of cyber resilience, and how to determine the resilience your organization needs and the resilience it currently possesses.
About the Speaker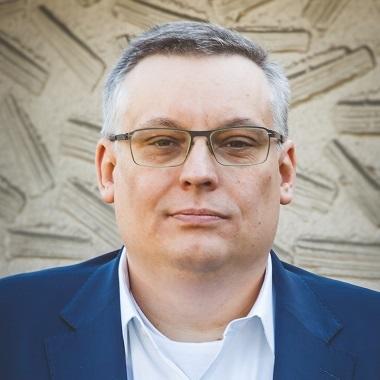 Matt Butkovic is the technical ...
Matt Butkovic is the technical manager of the Cyber Risk and Resilience Team within the SEI's CERT Division at the SEI. Butkovic performs research on critical-infrastructure protection and develops methods, tools, and techniques for evaluating capabilities and managing risk. Butkovic has more than 15 years of managerial and technical experience in information technology (particularly information-systems security, process design, and audit) across the banking and manufacturing sectors. Before joining CERT in 2010, Butkovic was leading information-security and business-continuity efforts for a Fortune 500 manufacturing organization. Butkovic is a Certified Information Systems Security Professional (CISSP) and Certified Information Systems Auditor (CISA).
Read more