Announcing IEEE 2675 DevOps Standard to Build Reliable and Secure Systems
Announcing IEEE 2675 DevOps Standard to Build Reliable and Secure Systems
April 2021
•

Webinar

In this webcast, our panel discusses personal experience applying DevOps principles and practices in organizations.
Publisher:
Software Engineering Institute
Abstract
IEEE 2675 standard specifies technical principles and practices to build, package, and deploy systems and applications in a reliable and secure way. The standard focuses on establishing effective compliance and IT controls. It presents principles of DevOps including mission first, customer focus, shift-left, continuous everything, and systems thinking. It also describes how stakeholders, including developers and operations staff, can collaborate and communicate effectively. Co-authors will discuss their personal experience applying the principles and practices in organizations.
What attendees will learn:
Learn DevOps for systems of systems
What DevOps standards means
How to read the DevOps standard and apply to your organization
Key DevOps principles and practices
About the Speaker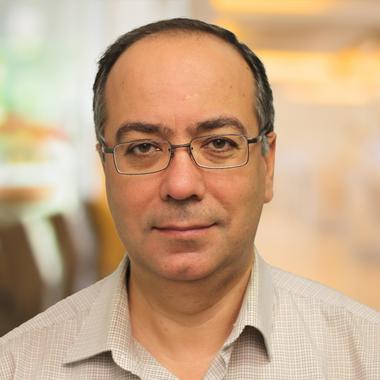 Hasan Yasar is the Technical Director of the Continuous Deployment of Capability group in the SSD Division of the Software Engineering Institute, CMU. Hasan leads an engineering group to enable, accelerate, ...
Hasan Yasar is the Technical Director of the Continuous Deployment of Capability group in the SSD Division of the Software Engineering Institute, CMU. Hasan leads an engineering group to enable, accelerate, and assure transformation at the speed of relevance by leveraging DevSecOps, Agile, Lean AI/ML, and other emerging technologies to create a Smart Software Platform/Pipeline. Hasan has more than 25 years' experience as a senior security engineer, software engineer, software architect, and manager in all phases of secure software development and information modeling processes. He specializes in secure software solutions design and development in the cybersecurity domain, including data-driven investigation and collaborative incident management; network security assessment; automated, large-scale malware triage/analysis; medical records management; accounting; simulation systems; and document management. He is also an adjunct faculty member in CMU Heinz College and the Institute of Software Research, where he currently teaches "Software and Security" and "DevOps: Engineering for Deployment and Operations."
His current areas of professional interests focus on
secure software development, including threat modeling, risk management framework, and software assurance models
secure DevOps processes, methodologies, and implementation
software development methodologies (Agile, SAFe, DevOps)
cloud-based application development, AI system development, deployment, and operations
software architecture, design, development, and management of large-scale enterprise systems
Read more