Why Software Architects Must Be Involved in the Earliest Systems Engineering Activities
Why Software Architects Must Be Involved in the Earliest Systems Engineering Activities
October 2019
•

Podcast

Dr. Sarah Sheard discusses the importance of including software architects in the earliest systems engineering activities.

"Systems engineers have to be broad. They have to know about the Navy, and they have to know about [the] technology of lasers. They have to know about the politics going on around this program in Washington...They excel, systems engineers, at the 50,000-foot level and the interfaces, how do they all work together. The software people have to take a different tack. If anybody does, they have to do it, which is they have to be looking at the details. If you don't get your details right, you don't get working software."
Publisher:
Software Engineering Institute
Abstract
Software by its nature spans physical items: it provides the inter-system communication that has a direct influence on most capabilities, and thus must be architected intelligently, especially when pieces are built by different contractors. If this architecture step is not done properly, a software-reliant project can be set up to fail from the first architectural decision. In this podcast, Dr. Sarah Sheard discusses the role that software architects can play in systems engineering.
About the Speaker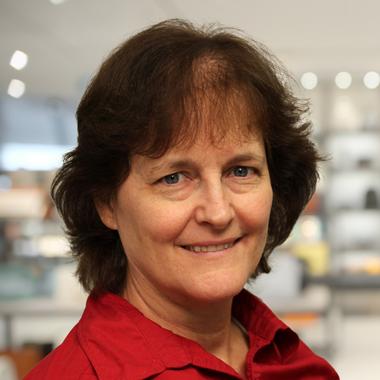 Dr. Sarah Sheard is a systems and software engineering researcher at the SEI. Previously she was a consultant and teacher of systems engineering at her own company (Third Millennium Systems) ...

Dr. Sarah Sheard is a systems and software engineering researcher at the SEI. Previously she was a consultant and teacher of systems engineering at her own company (Third Millennium Systems) and at the Systems and Software Consortium. In the 1990s she was a software systems engineer at Loral/IBM Federal Systems and in the 1980s an aerospace systems engineer at Hughes Aircraft Company. Her 2012 PhD from the Stevens Institute of Technology evaluated the effect of complexity on the success of system development projects. Dr. Sheard is a long-time INCOSE Fellow and Founder's Award winner and also holds a Certified Systems Engineering Professional (CSEP) certification from the International Council on Systems Engineering (INCOSE). A member since 1992, she now heads INCOSE's System and Software Interface Working Group. When she headed the Complex Systems Working Group, their Complexity Primer won "Product of the Year." She has more than 40 systems engineering publications, including "Twelve Systems Engineering Roles," "The Frameworks Quagmire," and "Principles of Complex Systems for Systems Engineering."
Read more