Application Virtualization as a Strategy for Cyber Foraging
Application Virtualization as a Strategy for Cyber Foraging
July 2013
•

Podcast

In this podcast, researcher Grace Lewis discusses application virtualization as a more lightweight alternative to VM synthesis for cloudlet provisioning.

"Actually, we call that 'the Starbuck's scenario,' where basically you have all the resources you want. You're relaxed. You're sitting in your office, and you're offloading whatever it is. You don't need to worry about resources. At the edge, you do need to worry about that, because battery is expensive and heavy. The network is limited. You don't know if you're going to have connectivity around the clock."
Publisher:
Software Engineering Institute
Abstract
Modern mobile devices create new opportunities to interact with their surrounding environment, but their computational power and battery capacity is limited. Code offloading to external servers located in clouds or data centers can help overcome these limitations. However, in hostile environments it is not possible to guarantee reliable networks. Consequently, stable cloud access is not available. Cyber foraging is a technique for offloading resource-intensive tasks from mobile devices to resource-rich surrogate machines in close wireless proximity. One type of surrogate machine is a cloudlet—a generic server that runs one or more virtual machines (VMs) located in single-hop distance to the mobile device. Cloudlet-based cyber foraging can compensate for missing cloud access in hostile environments. One strategy for cloudlet provisioning is VM synthesis. Unfortunately, this method is time consuming and battery draining because it requires large file transfers. In this podcast, researcher Grace Lewis discusses application virtualization as a more lightweight alternative to VM synthesis for cloudlet provisioning.
About the Speaker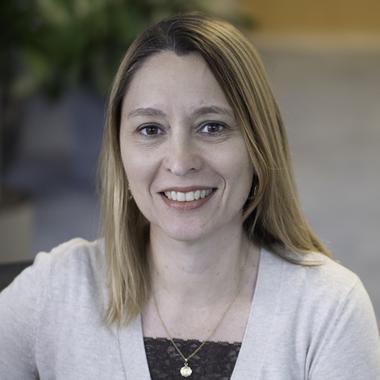 Grace A. Lewis is the deputy lead for the SEI's Advanced Mobile Systems initiative and the technical lead for the Edge-Enabled Tactical Systems research team, which works on a number of projects related to mobile systems at the edge. Her main interests are mobile computing, service-oriented architecture, and cloud computing. Lewis has more than 20 years of professional software development experience, mainly in industry. Before joining the SEI, Lewis was chief of systems development for Icesi University, where she served as project manager and technical lead for the university-wide administrative systems.