Women in Software and Cybersecurity: Grace Lewis
Women in Software and Cybersecurity: Grace Lewis
March 2019
•

Podcast

Grace Lewis discusses her career journey, which led to her leading Tactical Edge Computing at the SEI. This podcast is the latest installment in our Women in Software and Cybersecurity podcast series.

"I think that is the major roadblock still for women, which is sad. It's the belief that there are men things, and there are women things, and science and engineering is not a woman thing. So I think that we really have to start educating parents and teachers."
Publisher:
Software Engineering Institute
Abstract
In her work at the SEI, Grace Lewis focuses on securely pushing cloud resources to the edge and integrating IoT devices into systems. Lewis's research helps soldiers in the field access cloud resources even if they are not fully connected to the cloud. It also enables IoT devices to securely integrate with edge resources to pre-process data on its way to the cloud. In this SEI Podcast, Lewis discusses her career journey, which led to her leading Tactical Edge Computing at the SEI. This podcast is the latest installment in our Women in Software and Cybersecurity podcast series.
About the Speaker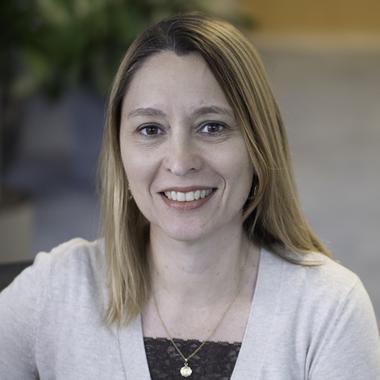 Grace Lewis is principal researcher and lead of the Tactical Technologies Group (TTG) initiative at the Software Engineering Institute at Carnegie Mellon University. Lewis is the principal investigator for the "Authentication and Authorization of IoT Devices in Edge Environments" and "High Assurance Software-Defined IoT Security" research projects. Lewis also leads the tactical cloudlets work. Lewis's current interests and projects are in edge computing, IoT security, software architecture, and emerging technologies. Lewis earned a bachelor of science degree in software systems engineering and a specialization in administration from Icesi University in Colombia; a master's in software engineering from Carnegie Mellon University; and a Ph.D. in computer science from Vrije Universiteit Amsterdam. Lewis serves as executive vice chair for the IEEE Technical Council on Software Engineering, as well treasurer for the IEEE Computer Society Technical & Conference Activities Board (T&C).