Women in Software and Cybersecurity: Dr. Lorrie Cranor
Women in Software and Cybersecurity: Dr. Lorrie Cranor
January 2019
•

Podcast

Dr. Lorrie Cranor, director of CyLab, discusses discusses her career, her work in security and privacy, and her upcoming keynote at the Women in Cybersecurity Conference.

"Whenever a door has closed, yes, I have been disappointed, but I have also taken that as an opportunity to step back and say, well, I am going to make myself open to other things. Every time that has happened, I think something that I totally didn't expect has come along and has been great."
Publisher:
Software Engineering Institute
Abstract
In this podcast, Dr. Lorrie Cranor, director of CyLab, discusses her career, her work in privacy and security, and her upcoming keynote at the 2019 Women in Cybersecurity Conference, March 28-30 in Pittsburgh. This podcast is one of the inaugural interviews in our Women in Software and Cybersecurity podcast series.
About the Speaker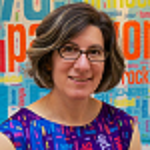 Lorrie Faith Cranor is the Director and Bosch Distinguished Professor in Security and Privacy Technologies of CyLab and the FORE Systems Professor of Computer Science and of Engineering and Public Policy at Carnegie Mellon University. She also directs the CyLab Usable Privacy and Security Laboratory (CUPS) and co-directs the MSIT-Privacy Engineering masters program. In 2016 she served as Chief Technologist at the US Federal Trade Commission, working in the office of Chairwoman Ramirez. She is also a co-founder of Wombat Security Technologies, Inc, a security awareness training company. She has authored over 150 research papers on online privacy, usable security, and other topics. She has played a key role in building the usable privacy and security research community, having co-edited the seminal book Security and Usability (O'Reilly 2005) and founded the Symposium On Usable Privacy and Security (SOUPS). She also chaired the Platform for Privacy Preferences Project (P3P) Specification Working Group at the W3C and authored the book Web Privacy with P3P (O'Reilly 2002). She has served on a number of boards, including the Electronic Frontier Foundation Board of Directors, and on the editorial boards of several journals. In her younger days she was honored as one of the top 100 innovators 35 or younger by Technology Review magazine. More recently she was elected to the ACM CHI Academy, named an ACM Fellow for her contributions to usable privacy and security research and education, and named an IEEE Fellow for her contributions to privacy engineering. She was previously a researcher at AT&T-Labs Research and taught in the Stern School of Business at New York University. She holds a doctorate in Engineering and Policy from Washington University in St. Louis. In 2012-13 she spent her sabbatical as a fellow in the Frank-Ratchye STUDIO for Creative Inquiry at Carnegie Mellon University where she worked on fiber arts projects that combined her interests in privacy and security, quilting, computers, and technology. She practices yoga, plays soccer, walks to work, and runs after her three children.