Women in Software and Cybersecurity: Bobbie Stempfley
Women in Software and Cybersecurity: Bobbie Stempfley
December 2018
•

Podcast

Roberta "Bobbie" Stempfley discusses her career and journey to becoming the director of the SEI's CERT Division.

"There are a million unfillable jobs in cybersecurity. That means there just are not enough people. We have to grow the number of people who understand how to resolve cybersecurity-related issues, who are focused on it. We need to automate things, so we needmore software folks who are smart in order to do that. We can bring women in, but the other interesting statistic is that more than half of them leave mid-career. So it's not just how do we bring them in, it is how do we keep them in that space?"
Publisher:
Software Engineering Institute
Abstract
In this SEI Podcast interview, Roberta (Bobbie) Stempfley discusses her career and journey to becoming the director of the SEI's CERT Division. This podcast is one of the inaugural interviews in our Women in Software and Cybersecurity podcast series.
About the Speaker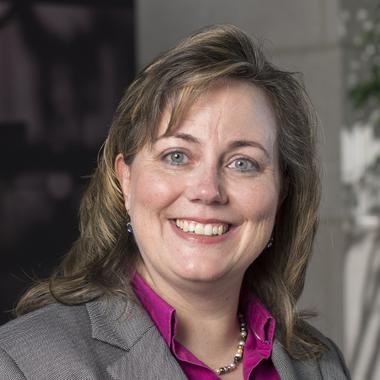 Roberta G. (Bobbie) Stempfley joined the Carnegie Mellon University Software Engineering Institute as director of the SEI's CERT Division in June 2017. Stempfley previously served as director of cyber strategy implementation at MITRE Corp. and as acting assistant secretary and deputy assistant secretary, Office of Cyber Security and Communications, Department of Homeland Security. In addition to her work at DHS, Stempfley previously worked in the DoD as CIO of the Defense Information Systems Agency and as chief of the DoD Computer Emergency Response Team, which she established. Stempfley received her bachelor's degree in engineering mathematics from the University of Arizona and her master's degree in computer science from James Madison University. A recipient of many awards, she was recognized by CyberScoop as among the Top Women in Cybersecurity, by Federal Computer Week in the Fed 100, and by Information Week as one of the Top 50 Government CIOs.