Deep Learning in Depth: The Importance of Diverse Perspectives
Deep Learning in Depth: The Importance of Diverse Perspectives
November 2018
•

Podcast

Ritwik Gupta of the SEI's Emerging Technology Center and Carson Sestili, formerly of the SEI's CERT Division and now with Google, discuss the importance of diverse perspectives in deep learning.

"If you feel like I am an OK programmer, but I am a good deep thinker and a good mathematician, that is actually one of the corners of what it takes to be a successful data scientist. Again, in regard to our previous conversation, you cannot get away with only knowing math. But if you do know math, you are going to be useful to people in a way that other people will not be. Anyway, there is hope.  "
Publisher:
Software Engineering Institute
Abstract
In this podcast, Ritwik Gupta of the SEI's Emerging Technology Center and Carson Sestili, formerly of the SEI's CERT Division and now with Google, discuss the importance of diverse perspectives in Deep Learning.
About the Speaker
Ritwik Gupta is a machine learning researcher at the Carnegie Mellon University Software Engineering Institute's Emerging Technology Center. His research focuses on the intersection of machine learning and health, with many forays into the areas of robotics, adversarial learning, and computational linguistics. He is passionate about educating people about machine learning and the many cool and unique ways it can be applied to unorthodox problem domains.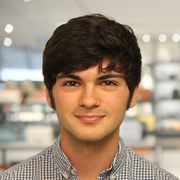 Carson Sestili is a machine learning research scientist in the CERT Data Science group, where he uses data science, statistics, and machine learning for research in cybersecurity and intelligence. His work at CERT has involved applying machine learning for problems in satellite image recognition, code security defect detection, and cyber-incident forecasting. He has also investigated machine learning models that identify novel and ambiguous data.