Is Software Spoiling Us? Technical Innovations in the Department of Defense
Is Software Spoiling Us? Technical Innovations in the Department of Defense
March 2018
•

Podcast

In this podcast, the panel discusses technical innovations that can be applied to the Department of Defense including improved situational awareness, human-machine interactions, artificial intelligence, machine learning, data, and continuous integration.

"Data is not a liability. Data is the lifeblood of modern corporations and modern capabilities. Actually cultivating and curating that data properly is this new immense discipline that we need to get better at."
Publisher:
Software Engineering Institute
Abstract
This series of podcasts presents excerpts from a recent SEI virtual event, Is Software Spoiling Us? Jeff Boleng, acting chief technical officer, moderated the discussion, which featured a panel of SEI researchers: Grace Lewis, Eliezer Kanal, Joseph Yankel, and Satya Venneti. In this segment, the panel discusses technical innovations that can be applied to the Department of Defense including improved situational awareness, human-machine interactions, artificial intelligence, machine learning, data, and continuous integration and deployments. The panel also discusses barriers to implementing these technologies. 
About the Speaker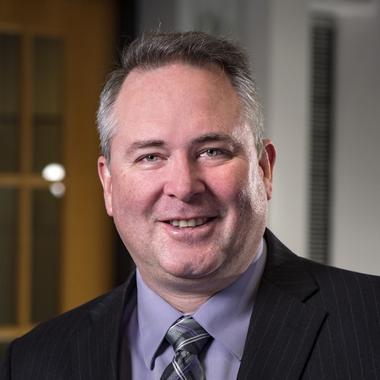 Jeff Boleng is acting chief technology officer and a principal researcher at the SEI. Boleng joined the SEI in 2012 after 21 years of service as an active-duty cyber-operations officer in the U.S. Air Force. During his service, he was a member of the computer science faculty at the U.S. Air Force Academy for eight years and was honored with the Outstanding Academy Educator in Computer Science award for academic year 2007–2008. He has operational Air Force experience as a network engineer with the 1st Combat Communications Squadron, where he deployed in support of the Bosnian War, leading an intelligence software development team in U.S. Air Forces Europe, the command-and-control interoperability efforts for U.S. Forces Korea, and the net-centric integration efforts in Air Force Space Command. Additionally, he served as a flight commander and chief of maintenance in the 21st Space Communications Squadron and commanded the 21st Mission Support Squadron on Peterson Air Force Base, Colorado. In 2010 he deployed to Kabul, Afghanistan, in support of Operation Enduring Freedom as a mentor to the Computer Science Department head at the National Military Academy of Afghanistan and as a member of the International Security Assistance Force (ISAF).
Boleng earned PhD and master's degrees in mathematical and computer sciences from the Colorado School of Mines and a bachelor's degree in computer science from the U.S. Air Force Academy. He is a senior member of both the Association for Computing Machinery (ACM) and the Institute of Electrical and Electronics Engineers (IEEE).