DNS Blocking to Disrupt Malware
DNS Blocking to Disrupt Malware
October 2017
•

Podcast

In this podcast, CERT researcher Vijay Sarvepalli explores Domain Name System or DNS Blocking, the idea of disrupting communications from malicious code such as ransomware that is used to lock up your digital assets.

"We have all these options about picking some very highly effective capabilities to block broadly what malicious code does."
Publisher:
Software Engineering Institute
Abstract
For some time now, the cyber world has been under attack by a diffused set of enemies who improvise their own tools in many different varieties and hide them where they can do much damage. In this podcast, CERT researcher Vijay Sarvepalli explores Domain Name System or DNS Blocking, the idea of disrupting communications from malicious code such as ransomware that is used to lock up your digital assets, or data-exfiltration software that is used to steal your digital data. DNS blocking ensures a wide impact while avoiding the complexity of having to install or instrument every device in your enterprise. The key takeaway is to target a break in the chain of malware to minimize its effectiveness and the malicious code developer's intended success.
About the Speaker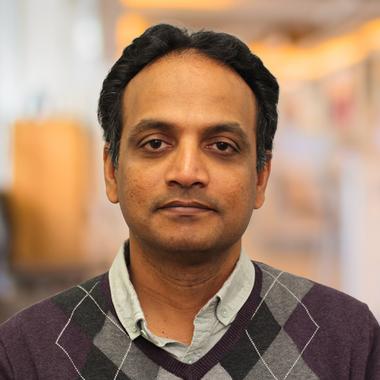 Vijay Sarvepalli is a senior member of the technical staff in the SEI's CERT Division. As a member of the CERT Threat Analysis Directorate, he supports sponsors in various cybersecurity initiatives. His current areas of work include enterprise architecture, solutions, and technology architecture with a special focus on cybersecurity. He has more than 25 years of experience in computer engineering, information systems and software architecture. His formal education includes a Master of Science in Electrical and Computer Engineering from University of Utah and industry certifications such as TOGAF 9 Architect, ITIL practitioner and GIAC Gold specialist.