Integrating Security in DevOps
Integrating Security in DevOps
June 2017
•

Podcast

In this podcast, Hasan Yasar discusses how Secure DevOps attempts to shift the paradigm for tough security problems from following rules to creatively determining solutions.

"There are many steps in the lifecycle that can be checked. But security operational folks, as I said at the beginning, do more at the end, which is too late because then it is costing so much time in terms of fixing any known vulnerabilities, or fixing anything that has been discovered late, because it's going to go back to the sprint plan, depending on what type of application development method they were using."
Publisher:
Software Engineering Institute
Abstract
The term "software security" often evokes negative feelings among software developers because it is associated with additional programming effort, uncertainty, and road blocks to fast development and release. To secure software, developers must follow numerous guidelines that, while intended to satisfy some regulation or other, can be very restrictive and hard to understand. As a result, a lot of fear, uncertainty, and doubt can surround software security. In this podcast, Hasan Yasar discusses how the Secure DevOps movement attempts to combat the toxic environment surrounding software security by shifting the paradigm from following rules and guidelines to creatively determining solutions for tough security problems.
About the Speaker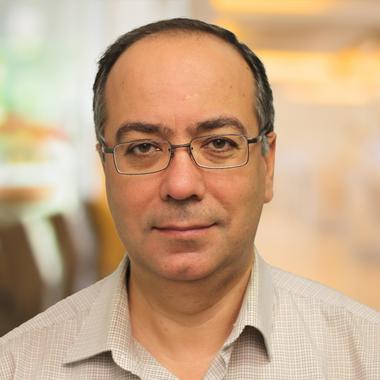 Hasan Yasar is the technical manager of the Secure Lifecycle Solutions Group in the SEI's CERT Division. His group focuses on software development processes and methodologies, specifically on DevOps and development, and researches advanced image analysis, cloud technologies, and big data problems. It also provides expertise and guidance to SEI's clients. Yasar has more than 25 years' experience as senior security engineer, software engineer, software architect, and manager in all phases of secure software development and information modeling processes. He has an extensive knowledge of current software tools and techniques. He is also specializes in secure software solutions design and development in the cybersecurity domain, including data-driven investigation and collaborative incident management, network security assessment, automated, large-scale malware triage/analysis, medical records management, accounting, simulation systems, and document management. He is also an adjunct faculty member in the CMU Heinz College and Institute of Software Research where he currently teaches Software and Security and DevOps: Engineering for Deployment and Operations.
His current areas of professional interest include the following:
secure software development including threat modeling, risk management framework and software assurance model
secure DevOps process, methodologies and implementation
software development methodologies (Agile, Safe, DevOps)
cloud based application development, deployment and operations
software architecture, design, develop and management of large-scale enterprise systems