10 At-Risk Emerging Technologies
10 At-Risk Emerging Technologies
March 2017
•

Podcast

Researchers in the SEI's CERT Division recently examined the security of a large swath of technology domains being developed in industry and maturing over the next five years.

"Although autonomous machines are 5-to-10 years away from mainstream adoption, the devices could be compromised through networked back-end servers that provide some of the automation, or through the robot itself, which is networked and communicates across the Internet to the manufacturer for diagnostic information and software updates."
Publisher:
Software Engineering Institute
Abstract
In today's increasingly interconnected world, the information security community must be prepared to address vulnerabilities that may arise from new technologies. Understanding trends in emerging technologies can help information security professionals, leaders of organizations, and others interested in information security identify areas for further study. Researchers in the SEI's CERT Division recently examined the security of a large swath of technology domains being developed in industry and maturing over the next five years. This podcast highlights our current understanding of future technologies and identified domains that not only impacted cybersecurity but also finance, personal health, and safety.
About the Speaker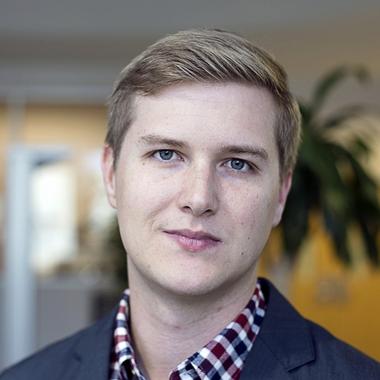 Christopher King was a vulnerability analyst in the SEI's CERT Division.