Security Modeling Tools
January 2017
•

Podcast

In this podcast, Julien Delange discusses security modeling tools that his team developed and how to use them to capture vulnerabilities and their propagation path in an architecture.

"We started to develop these tools a year ago to see how you can present your vulnerabilities; how you can see how a fault propagates within the architecture."
Publisher:
Software Engineering Institute
Abstract
Recent research indicates that security is no longer only a matter of code and is tightly linked to software architecture. SEI researchers have created security-focused modeling tools that capture vulnerabilities and their propagation paths in an architecture. These security-focused modeling tools help security analysts and researchers improve system and software analysis. In this podcast, Julien Delange discusses the motivation for the work, the available tools, and how to use them.
About the Speaker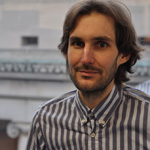 Julien Delange has worked at the SEI since October 2012. His research focuses on the Architecture Analysis and Design Language (AADL). Before joining the SEI, he worked as a software engineer at the European Space Agency where he led and contributed to several research projects related to software and system architectures. He also has a Ph.D. from Telecom ParisTech in France and developed the real-time operating system called POK for building safe and secure systems.