A Requirement Specification Language for AADL
A Requirement Specification Language for AADL
October 2016
•

Podcast

In this podcast, Peter Feiler describes a textual requirement specification language for the Architecture Analysis & Design Language (AADL) called ReqSpec.

"The problem space that we are dealing with is embedded software systems, especially safety critical. What we are encountering is that things go wrong, and we do not detect that until these systems are in operation. This is due to missing and incomplete requirements and mismatched assumptions in component interactions."
Publisher:
Software Engineering Institute
Abstract
In this podcast, Peter Feiler describes a textual requirement specification language for the Architecture Analysis & Design Language (AADL) called ReqSpec. ReqSpec is based on the draft Requirements Definition and Analysis Language Annex, which defines a meta-model for requirement specification as annotations to AADL models. A set of plug-ins to the Open Source AADL Tool Environment (OSATE) toolset supports the ReqSpec language. Users can follow an architecture-led requirement specification process that uses AADL models to represent the system in its operational context as well as the architecture of the system of interest. ReqSpec can also be used to represent existing stakeholder and system requirement documents. Requirement documents represented in the Requirements Interchange Format can be imported into OSATE to migrate such documents into an architecture-centric virtual integration process. Finally, ReqSpec is an element of an architecture-led, incremental approach to system assurance. In this approach, requirements specifications are complemented with verification plans. When executed, these plans produce evidence that a system implementation satisfies the requirements.
About the Speaker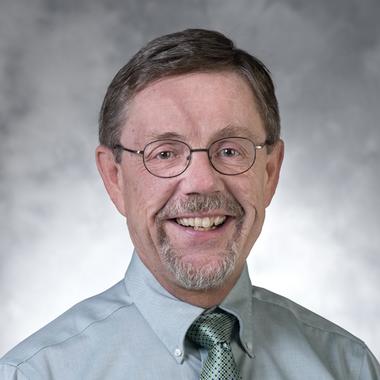 For the last 31 years, Peter Feiler has been a member of the Software Engineering Institute (SEI), where his duties include five years of management. His interests include safety-critical real-time systems, architecture languages, software-reliant systems, and software system assurance.
Feiler is the technical lead and author of the SAE AS-2C Architecture Analysis & Design Language (AADL) standard. This standard was published in November 2004 as SAE document AS5506. Version 2.1 of the standard was published in January 2012. Feiler also was the author of the Error Model Annex V2 Annex standard for AADL, published in 2015.
Before joining the SEI, Feiler conducted research and led a group in software technology at the Siemens Corporate Research and Technology Lab in Princeton, NJ. During that period, he was the system architect for the software development environment in large-scale product development.
Feiler received the Carnegie Science Award for Information Technology in 2009 for his work with AADL.
Feiler earned a PhD in computer science from Carnegie Mellon University and was appointed SEI fellow in August 2016.