A Community College Curriculum for Secure Software Development
A Community College Curriculum for Secure Software Development
September 2016
•

Podcast

In this podcast, Girish Seshagiri discusses a two-year community college software assurance program that he developed and facilitated with SEI Fellow Nancy Mead at Illinois Central College.

"This initiative will succeed if it is employer driven. These are the people that have the jobs. Those are the people that you need to have on board to actually pay the apprentice an apprentice wage, so we do not have the student debt and all of that." " "
Publisher:
Software Engineering Institute
Abstract
In this podcast, Girish Seshagiri discusses a two-year community college software assurance program that he developed and facilitated with SEI Fellow Nancy Mead at Illinois Community College. The two-year degree program in secure software development, which is based on the SEI's software assurance curriculum, is the result of a collaboration between Central Illinois Center of Excellence for Secure Software and Illinois Central College. The program, which also incorporates an apprenticeship model, was developed in response to industry needs. 
About the Speaker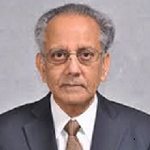 Girish Seshagiri is a globally recognized thought leader in software assurance, software quality management, software process improvement and modern methods of managing knowledge work. Girish is the architect of several disruptive technology innovations and strategic initiatives, including; High Velocity Development (a hybrid Agile development process), firm fixed-price performance-based software development contracting, and software quality guaranteed by a lifetime warranty against defects.
He is also an early adopter of the Dual Vocational Training Model for skills formation and is active in regional workforce development, is currently providing the founding organizational leadership to the definition and implementation of the Central Illinois Center of Excellence for Secure Software (CICESS).