An Open Source Tool for Fault Tree Analysis
An Open Source Tool for Fault Tree Analysis
July 2016
•

Podcast

In this podcast, Dr. Julien Delange discusses fault tree analysis and introduces a new tool to design and analyze fault trees.

"We came up with this new tool called EMFTA. This tool is totally integrated into Eclipe and allows you to edit and design your fault tree. It is totally open source."
Publisher:
Software Engineering Institute
Abstract
Safety-critical software must be analyzed and checked carefully. Each potential error, failure, or defect must be considered and evaluated before you release a new product. For example, if you are producing a quadcopter drone, you would like to know the probability of engine failure to evaluate the system's reliability. Safety analysis is hard. Standards such as ARP4761 mandate several analyses, such as Functional Hazard Assessment and Failure Mode and Effect Analysis. One popular type of safety analysis is Fault Tree Analysis (FTA), which provides a graphical representation of all contributors to a failure (e.g., error events and propagations). In this podcast, Julien Delange discusses the concepts of the FTA and introduce a new tool to design and analyze fault trees.
About the Speaker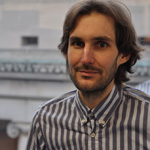 Julien Delange has worked at the SEI since October 2012. His research focuses on the Architecture Analysis and Design Language, also called AADL. Before joining the SEI, he worked as a software engineer at the European Space Agency where he led and contributed to several research projects related to software and system architectures. He also has a Ph.D. from Telecom ParisTech in France and developed the real-time operating system called POK for building safe and secure systems.