Evolving Air Force Intelligence with Agile Techniques
Evolving Air Force Intelligence with Agile Techniques
May 2016
•

Podcast

In this podcast, Harry Levinson discusses the SEI's work with the Air Force to further evolve the AF DCGS system using Agile techniques working in incremental, iterative approaches to deliver more frequent, more manageable deliveries of capability.

"We are trying to help them understand [that] moving to smaller releases and smaller delivery of capability will help them synchronize their delivery. Being able to get into a more regular cadence of delivery will help them understand and develop their processes for delivery on a regular basis." " "
Publisher:
Software Engineering Institute
Abstract
In the past decade, the U.S. Air Force has built up great capability with the Distributed Common Ground System (AF DCGS), the Air Force's primary weapon system for intelligence, surveillance, reconnaissance, planning, direction, collection, processing, exploitation, analysis, and dissemination. AF DCGS employs a global communications architecture that connects multiple intelligence platforms and sensors. In this podcast, Harry Levinson discusses the SEI's work with the Air Force to further evolve the AF DCGS system using Agile techniques working in incremental, iterative approaches to deliver more frequent, more manageable deliveries of capability.
About the Speaker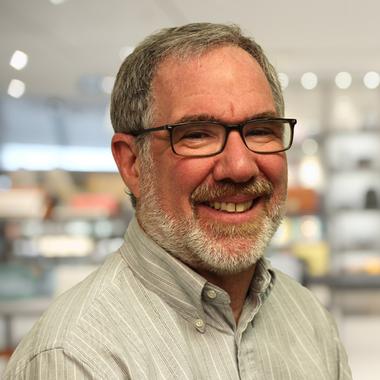 Harry Levinson is the C4 sector lead in the Client Technical Solutions Directorate of the Software Solutions Division. Levinson is responsible for managing  SEI support for various Department of Defense programs including the Air Force's Mission Planning Directorate and the FAB-T satellite terminal development. His mission is to help developers use ever evolving software engineering best practices in all facets of lifecycle technical support (acquisition, procurement, sustainment, replacement. This includes architecture, requirement engineering, coding, and testing He supports independent technical assessments, software architecture, software product lines, and reuse activities and research.