An Interview with Grady Booch
An Interview with Grady Booch
January 2016
•

Podcast

During a recent visit to the SEI, Grady Booch, chief scientist for IBM and author of the Unified Modeling Language, sat down for an interview with SEI Fellow Nancy Mead for the SEI Podcast Series.

"We have people that have an incuriosity. They look at their cell phones, and they don't care what happens below the surface. I know that there is an enchanted world behind it, and part of my mission is to open the curtains on that to the general public .
"
Publisher:
Software Engineering Institute
Abstract
Grady Booch recently delivered a presentation as part of the SEI's CTO Distinguished Speaker Series where he discussed his perspectives on the biggest challenges for the future of software engineering. During his visit to the SEI, he sat down for an interview with SEI Fellow Nancy Mead for the SEI Podcast Series. 
Booch will be a keynote speaker at SATURN 2016. Please click the related link below for additional details.


About the Speaker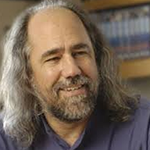 Grady Booch is one of the original authors of the Unified Modeling Language. He is recognized internationally for his innovative work on software architecture, software engineering, and modeling. He was chief scientist of Rational Software Corporation from its founding in 1981 until it became part of IBM.

Booch is an IBM Fellow and chief scientist for software engineering at IBM. He has been involved in the cognitive systems strategy, including work with IBM's Watson Project.