SEI-HCII Collaboration Explores Context-Aware Computing for Soldiers
SEI-HCII Collaboration Explores Context-Aware Computing for Soldiers
May 2015
•

Podcast

Dr. Jeff Boleng and Dr. Anind Dey discuss joint research to understand the mission, role, and task of dismounted soldiers using context derived from sensors on them and their mobile devices.

"

About two years ago we got some funding to look at how can we more effectively share information in a group of soldiers. We developed a data model that would encapsulate the mission, role, and task of those soldiers. As we started sharing information, we started realizing that we can queue on the numerous sensors in mobile devices to do an even better job of delivering information. " "
Publisher:
Software Engineering Institute
Abstract
As the number of sensors on smart phones continues to grow, these devices can automatically track data from the user's environment, including geolocation, time of day, movement, and other sensor data. Making sense of this data in an ethical manner that respects the privacy of smartphone users is just one of the many challenges faced by researchers. In this podcast, Dr. Anind Dey, director of the Human Computer Interaction Institute (HCII) at CMU, and Dr. Jeff Boleng, principal researcher at the SEI, introduce context-aware computing and discuss a collaboration to help dismounted soldiers using context derived from sensors on them and their mobile devices, to ensure that they have the information and sensor support they need to optimize their mission performance.
About the Speaker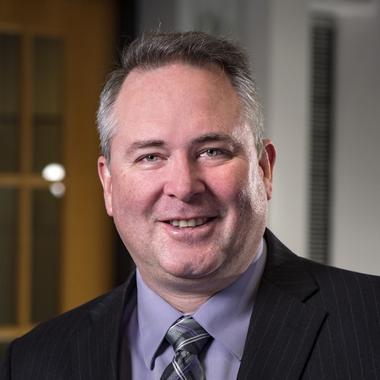 Dr. Jeff Boleng is a principal researcher on the SEI's Advanced Mobile Systems team. His interest and experience span a wide gamut of computer science, from network protocols, operating systems, distributed computation, and embedded systems to numerical analysis, scientific computing, parallel processing, and concurrency.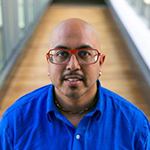 Dr. Anind Dey is an early pioneer in context-aware computing and authored one of the seminal papers in the field entitled Understanding and Using Context. We have provided a link to that paper in our transcript. In his research, Dr. Dey uses sensors in mobile technology to develop tools and techniques for understanding and modeling human behavior, primarily within the domains of health, automotive, sustainability and education. One of his projects, dwellSense, uses sensors to monitor daily activities of older people to detect physical or cognitive decline; using computer vision and other tools to detect behavior disorders such as autism; and automobile navigation systems that adapt to an individual's preferences.