The State of the Practice of Cyber Intelligence
The State of the Practice of Cyber Intelligence
March 2013
•

Podcast

In this podcast, Troy Townsend and Jay McAllister discuss their findings on the state of the practice of cyber intelligence.

"I think it's becoming really important because 'cyber' transcends every aspect of business, whether you're doing human resources or business intelligence or physical security."
Publisher:
Software Engineering Institute
Abstract
In 2012, representatives from the government approached the SEI Innovation Center about conducting research to assess the state of the practice of cyber intelligence. The overall intent is to expose industry to the best practices in capabilities and methodologies developed by the government, and for the government to learn from the process efficiencies and tools used in industry. In areas where both the government and industry are experiencing challenges, the SEI can leverage its expertise to develop and prototype innovative technologies and processes that can benefit all participants in the program. In this podcast, Troy Townsend and Jay McAllister discuss their findings with Suzanne Miller, a researcher at the SEI.
About the Speaker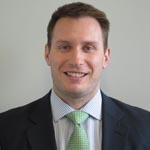 Jay McAlllister's research focuses on cyber intelligence and educational outreach for the SEI Innovation Center. He researches and prototypes efforts aimed at developing and refining cyber intelligence methodologies, technologies, and processes to benefit the private and public sectors. Prior to joining the Innovation Center, he spent six years in strategic, investigative, and operational counterintelligence and counterterrorism analysis for the Naval Criminal Investigation Service.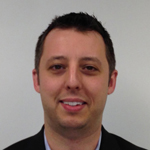 As a senior analyst with the SEI Innovation Center, Troy Townsend leads research and prototyping efforts aimed at improving cyber intelligence. His current work is focused on developing and refining cyber intelligence methodologies, technologies, and processes that will ultimately benefit network security. Prior to joining the SEI, Troy spent three years doing strategic, all-source, cyber-threat analysis for the Defense Intelligence Agency, including a year with U.S. Cyber Command's J-2 Intelligence Branch. Although separated from active duty, Troy continues to serve in the Air Force Reserve as a cyber operations officer, currently assigned to the Pentagon, where he supports the Homeland Defense Mission.