Cloud Computing for the Battlefield
Cloud Computing for the Battlefield
September 2012
•

Podcast

Grace Lewis discusses her research to overcome challenges for battlefield computing by using cloudlets: localized, lightweight servers running one or more virtual machines on which soldiers can offload expensive computations from their handheld devices.

"In essence cloudlets are localized, lightweight servers, very lightweight, that are running one or more virtual machines. The idea is that soldiers can offload expensive computations from their handheld mobile devices onto these virtual machines."
Publisher:
Software Engineering Institute
Abstract
Soldiers can use handheld mobile computing devices (aka smart-phones) to help with various tasks, such as speech and image recognition, natural language processing, decision making and mission planning. There are challenges to achieving these capabilities such as unreliable networks and bandwidth, lack of computational power, and the toll that computation-intensive tasks take on battery power. In this episode, Grace discusses research that she is leading to overcome these challenges by using cloudlets, which are localized, lightweight servers running one or more virtual machines on which soldiers can offload expensive computations from their handheld mobile devices, thereby providing greater processing capacity and helping conserve battery power.
About the Speaker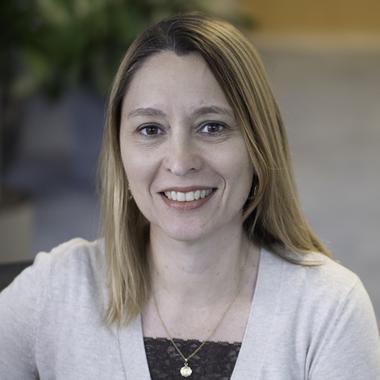 Grace A. Lewis is the deputy lead for the SEI's Advanced Mobile Systems initiative and the technical lead for the Edge-Enabled Tactical Systems research team that has several projects related to mobile systems at the edge. Her main interests are mobile computing, service-oriented architecture, and cloud computing. Lewis has more than 20 years of professional software development experience, mainly in industry. Before joining the SEI, Lewis was chief of systems development for Icesi University, where she served as project manager and technical lead for the university-wide administrative systems.