Safety and Behavior Specification Using the Architecture Analysis and Design Language
Safety and Behavior Specification Using the Architecture Analysis and Design Language
June 2014
•

Podcast

Julien Delange discusses two extensions to the Architecture Analysis and Design Language: the behavior annex and the error-model annex.

"Having all the different aspects of your system in a single location also brings you the ability to check inconsistencies between different aspects of your system. For example, if you have a late value, this is an error, but this error can be triggered by a bad behavior specification."
Publisher:
Software Engineering Institute
Abstract
In this podcast, Julien Delange discusses two extensions to the Architecture Analysis and Design Language: the behavior annex and the error-model annex. The behavior annex represents the functional logic of AADL components and interacts with the other system elements. SEI researchers are currently participating in the ongoing improvements of this extension of the AADL by connecting it to other analysis tools. The error model annex augments the architecture description by specifying safety concerns of the system (error propagation, error behavior, etc.). The language is the foundation of new analysis tools that provide qualitative and quantitative assessment of system safety and reliability. SEI researches have defined new tools that analyze the model and produces safety validation documents, such as the one required by safety standard such as the SAE ARP4761. 
About the Speaker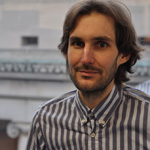 Julien Delange, has been at the SEI since November of 2012. His work focuses on the Architecture Analysis and Design Language, also called AADL. Before joining the SEI, Delange worked as a software engineer at the European Space Agency where he led and contributed to several research projects related to software and system architectures. He also has a Ph.D. from Telecom ParisTech in France and developed the real-time operating system called POK for building safe and secure systems.