Architecting Systems of the Future
Architecting Systems of the Future
October 2013
•

Podcast

In this episode, Eric Werner discusses research that he and several of his colleagues are conducting to help software developers create systems for the many-core central processing units in massively parallel computing environments.

"I think as we look at the curve of technology, graphical processing units (GPU's) are only the start. People are building systems that have multiple GPUs in the same system. If you look at recent mobile phone releases, not only do you have a CPU and a GPU, but you have extra processing units—auxiliary processing units that might do special purpose stuff, for example, understanding motion sensors inside of a phone.
"
Publisher:
Software Engineering Institute
Abstract
In this episode, Eric Werner discusses research that he and several of his colleagues are conducting to help software developers create systems for the many-core central processing units in massively parallel computing environments. Eric and his team are creating a software library that can exploit the heterogeneous parallel computers of the future and allow developers to create systems that are more efficient at computation and power consumption.  
About the Speaker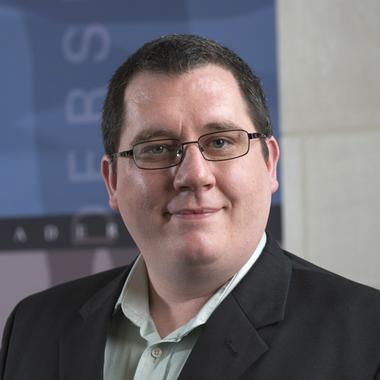 Eric Werner is the chief architect for the Emerging Technology Center at the Carnegie Mellon University Software Engineering Institute. Werner sets the technical direction of the center in the areas of software development, high-performance computing, cloud computing, and data analytics. Werner coordinates across SEI business units, technical programs, and the community of researchers and beyond to identify, evaluate, develop, and transition leading edge technologies for government customers.