Assuring Open Source Software
Assuring Open Source Software
February 2014
•

Podcast

In this podcast, Kate Ambrose Sereno and Naomi Anderson discuss research aimed at developing adoptable, evidence-based, data-driven approaches to evaluating (open source) software.

Everyone seem to be playing in this space right now...The government certainly is looking at this for cost efficiencies. We're seeing an emergence of social platforms. The software repositories are serving as an opportunity for developers who have an interest in similar products to work on each other's software
Publisher:
Software Engineering Institute
Abstract
The SEI has seen increased interest and adoption of OSS products across the federal government, including the Department of Defense, the intelligence community, and the Department of Homeland Security. The catalyst for this increase has been innovators in government seeking creative solutions to rapidly field urgently needed technologies. While the rise of OSS adoption signals a new approach for government t acquirers, it is not without risks that, it is not without risks that must be acknowledged and addressed, particularly given current certification and accreditation (C&A) techniques. In this podcast, Kate Ambrose Sereno and Naomi Anderson discuss research aimed at developing adoptable, evidence-based, data-driven approaches to evaluating (open source) software.
About the Speaker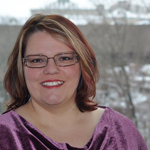 Kate Ambrose-Sereno is a technical analyst in the SEI Emerging Technology Center. Ambrose Sereno combines creative thinking with an ability to comprehend the dynamics of complex systems to address real world challenges. In this role, she identifies the state of current practice, key gap areas and potential technology solutions for government and private sector needs. Currently, she has established partnerships with industry collaborators to elicit technological and programmatic gaps in big data analytics for cyber intelligence.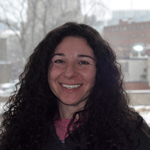 Naomi M. Anderson began working for the SEI Emerging Technology Center in December 2012 as a Senior Software Developer. Her background is in software design and development of large n-tier systems. Anderson brings with her more than13 years of experience across the entire software lifecycle. She has developed primarily in java for the last several years but also has five years of C++ coding experience. One of her favorite activities is demonstrating and discussing current projects with users and customers.