Recent Federal Policies Affecting the Cybersecurity and Resiliency Landscape
Recent Federal Policies Affecting the Cybersecurity and Resiliency Landscape
June 2014
•

Webinar

Watch Nader Mehravari discuss "Recent Federal Policies Affecting the Cybersecurity and Resiliency Landscape" from the SEI Virtual Event, CERT® Operational Resilience: Manage, Protect and Sustain
Publisher:
Software Engineering Institute
Abstract
Watch Nader Mehravari discuss "Recent Federal Policies Affecting the Cybersecurity and Resiliency Landscape" from the SEI Virtual Event, CERT® Operational Resilience: Manage, Protect and Sustain.

About the Speaker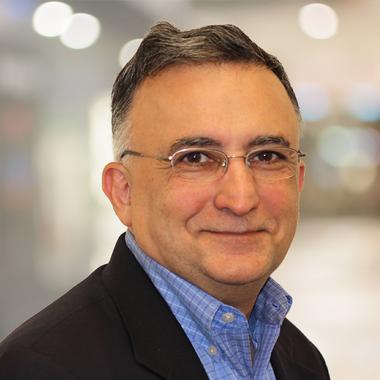 Dr. Nader Mehravari is with the CERT® Program at the Software Engineering Institute (SEI), a unit of Carnegie Mellon University in Pittsburgh, PA. His current areas of interest and research include operational resilience, protection and sustainment of critical infrastructure, preparedness planning, and associated risk management principles and practices. Nader was with Lockheed Martin from 1992 through 2011. In his most recent assignment, he was the Director for Business Resiliency. In this capacity, he led and oversaw all preparedness planning and associated governance and compliance activities. He was responsible for building and leading Lockheed Martin's resiliency program where he successfully implemented a modern, integrated, risk management based approach to disaster recovery, business continuity, pandemic planning, crisis management, emergency management, and workforce continuity for all of Lockheed Martin. Prior to Lockheed Martin, Nader was a distinguished member of the technical staff at AT&T Bell Laboratories, where he was involved with the design, development, and performance analysis of new telecommunications systems. Nader received his MS and PhD in Electrical Engineering from Cornell University and his BS in Electrical Engineering from George Washington University. He is currently an Adjunct Professor at Departments of Electrical and Computer Engineering of Cornell University and Syracuse University. He also currently serves as the chair of the Advisory Council for Cornell University's School of Electrical and Computer Engineering.